Drug Usage Draws Increased Awareness
Administration clarifies that drug usage is not limited to one grade or group.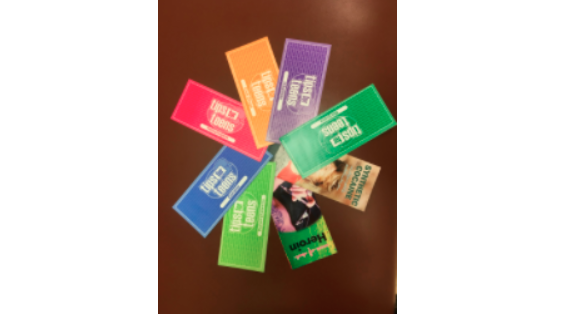 Hang on for a minute...we're trying to find some more stories you might like.
Prescriptions and other drugs are a cause for concern at Atlantic High School. Vice principal Matt Alexander said he wouldn't call it an issue "because of how many people are involved," but it is nevertheless a problem which needs to be addressed.
Several students have pointed to the freshman class as heightening the drug problem. "It could be the freshmen because there has been an increase in drugs in the school from what I can tell," says freshman Grace Barkley. She said some kids in her grade have been involved with these problems since high school started.
One student, who asked to remain anonymous, said drugs have been a problem for awhile, but the issue is getting more attention this year. The student said people are just noticing the problem because of a rumor, which claims the freshman grade supposedly started the drug problem in the high school. "Someone has offered me illegal drugs at school (back) when I was a freshman and it was honestly a scary situation."
McKay and Alexander both agree that the drug-related problem is across all grades and not just targeted toward one grade. "It''s definitely not one grade that's causing the problem. What people don't realize is the fact that you don't have to fit a certain stereotype," Alexander says.  "It could be anyone; someone who doesn't participate in anything or even someone that participates in everything. The problem could strike anyone at anytime."
Senior Josh McLean said drugs have always been around, just not as known to everyone. "As I got older, more and more people started doing it. Now that I am a senior I am more aware of the problem that we definitely have throughout the school."
"
As I got older, more and more people started doing it. Now that I am a senior I am more aware of the problem that we definitely have throughout the school."
— Josh McLean
The top three substances abused by young adults in Iowa are marijuana, methamphetamines, and prescription drugs, with marijuana being the leading cause of drug-related car accidents.
Although certain types of drugs seem to be a problem at AHS, principal Heather McKay says all drugs are to be a concern for the school. McKay wants kids in AHS to "feel safe and healthy without having to mess their life up for one mistake."
"Your school can be as safe as you want to make it. If you want it to be a better place, then you have to help make it one," Alexander said.
Throughout this high school year, there have been several accusations about an increase in drug usage, kinds of drugs, and how students are buying them. According to the Newlife House Recovery Community, the top three ways drugs are obtained by students are from school, drug shopping, and finding drugs left over at home. For example, when you get your wisdom teeth out, you may receive prescriptions of hydrocodone pills. A major part of that is having extra pills which are supposed to be used for the pain of having your wisdom teeth out.
"What works for one student, might not work for all students. To help the supposed problem we try to make it as real and personal as we can," Mckay explains, "We try to have guest speakers."  She also explains they choose guest speakers that made choices in real life. "The experiences they had are real to them, it's a reflection on their own life so it really means something to the speakers," Mckay also explained that she understands as a principal and a mom that students around this age have heard the same thing a million times from everyone around them, "Don't do drugs, it ruins your life."
The temptation on the subject is lower in adults because teenagers are more likely to ignore the risk in favor of the reward. Alexander blames medical pharmaceuticals because they supply too many addictive prescriptions, causing addiction. Alexander has had an experience with the pharmacy giving too many pills to his son, Austin Alexander. He had just gotten his wisdom teeth out so he was given hydrocodone for the pain. "We went home and counted around 30 hydrocodone pills in his prescription. Seriously, you only need five or six. That's what (my son) needed and they gave him thirty pills! I went right back to that pharmacy explained that they gave out too many and returned them," Alexander explained.
Schools across the country are concerned about drug abuse and look for ways to prevent drug usage.  AHS brings in guest speakers, addresses drug abuse in health classes, and conducts random drug searches.
"The only way it's going to get resolved, is if everyone is involved in stopping the problem. It has to be an Atlantic High School concern. Not just the teachers, myself or Mr. Alexander, but the students [as well,]" McKay said.

About the Writer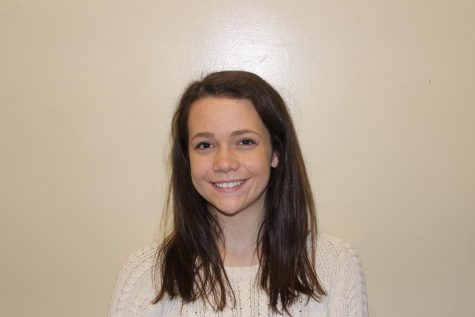 Kayla Mauk, Journalism Production Student
Atlantic High School sophomore Kayla Mauk, aka Kmauk4213, is a Journalism Production student. She has been involved in Student Council, AHS fuel, volleyball, wrestling managing, and soccer. Mauk is a member of the AHS Dance Team, and dances at Dance Atlantic.  "In my freetime, I love hanging out with my friends; especially Kylie Neal."...