Ally Anderson Signs Letter of Intent to Play Softball at DMACC
Trojan star joins strong community college program.
Hang on for a minute...we're trying to find some more stories you might like.
Tuesday, Nov. 7, senior Ally Anderson signed her letter of intent to play softball at Des Moines Area Community College (DMACC). Her parents Mike and Kim Anderson, high school coach Terry Hinzmann, and hitting coach and recruiting coordinator of DMACC Daron Harris all attended the signing.

Anderson has played softball throughout high school, starting in the circle since her freshman year.  Anderson has always wanted to play at the collegiate level since she was in 8th grade.

Daron Harris is in his 7th year coaching with the DMACC softball team, and has had very good success so far, with the Bears finishing in the top 10 four times in the last five years. Harris said, "It's a perfect fit for us, we know she's a hard worker." The DMACC coaching staff is excited to have Anderson signed and ready to play for them in the upcoming years.

"

It's a perfect fit for us, we know she's a hard worker."

— DMACC Coach Harris

Harris said "She has great command," with all her pitches. Which is something that isn't easy to teach.

Anderson said, "I really like the coaches, the program, and the way they do everything. So I think it will be a good fit."

In 2017 Anderson had 127 at bats, eight home runs, and 58 runs batted in. Anderson had a .408 batting average, a .866 slugging percentage, and an on-base percentage of .538.

Anderson in the pitching circle was just as impressive. She had 36 starts, with a record of 27-9. Anderson faced 928 batters, striking out 237.

Anderson plans to study to become a veterinarian.

About the Writer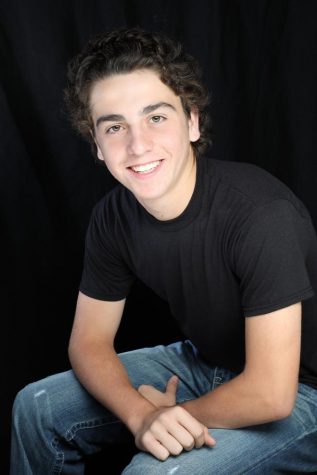 Cooper McDermott, Sports Editor
Senior Cooper McDermott is a sports journalist on the AHS journalism team. McDermott said he is most proud of his Homecoming football story and that a specific aspect he enjoys about journalism is educator, Allison Berryhill.
McDermott is involved in football, tennis, and baseball throughout the year. He plans to attend Dakota State University next fall to pursue a degree in teaching and to play baseball for the DSU Trojans. McDermott said, "One thing I would never change about myself is my athleticism."
"One person I look up to is my grandpa John, because he is a great overall guy and a great cook," McDermott said. "If I had to eat one food for a year, I would eat my grandpa's chicken alfredo." The last thing McDermott baked was chocolate chip cookies.
"If I had to describe myself in two words, I would say kind and joyful," McDermott said. McDermott said that his friends would describe him as athletic and gorgeous.
"One thing that I own and would never give away would be my one strap bookbag," McDermott said. "If I could acquire one talent without effort it would be extreme pen spinning."
One calming place that McDermott likes to go to is the weight room. "My idea of a relaxing afternoon would be snuggling with Chloe," he said.
Profile written by: Chloe Davis and Mckenzie Waters