McDermott Signs Letter Of Intent
Baseball pitcher and second-baseman headed to Dakota State University.
On Wednesday, Nov. 1, senior Cooper McDermott signed a National Letter of Intent to play college baseball for Dakota State University in Madison, S.D., next fall.
Dakota State University pitching coach Brady Banse, Atlantic Head Baseball Coach Gaylord Schelling, Cooper's mom Christa and dad Mike were alongside him at his signing at the Atlantic High School Wednesday afternoon.
McDermott is very familiar with Dakota State and the surrounding area. His dad, AHS head football coach, went to college there and played both baseball and football for the Trojans. He also has family in the area who he visits often.
The pitching coach for the Trojans is Banse and this is his second year as an assistant coach. He said that Cooper is a "nice young man" and is excited to have him apart of the program and is looking forward to working with him this fall. He says that it is very mentally and physically challenging to convert from high school baseball to college. They will be playing six games a week and 55 games during the two-month season.
McDermott is going to major in elementary education and special education at Dakota State University.
McDermott said, "The coaches have taken me in and treated me with a lot of respect and talked to me about what it takes to become a college baseball player."
Leave a Comment
About the Writer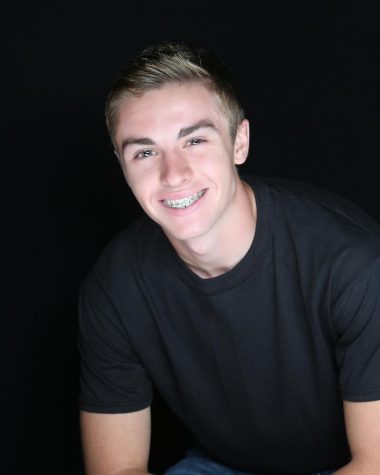 Dillon Sonntag, Editor
Senior Dillon Sonntag has been a part of the journalism team as an editor for three years. Most of these stories consist of sporting activities. Sonntag...