AHS Elects Class Officers
Junior and Senior class officers were elected by their peers.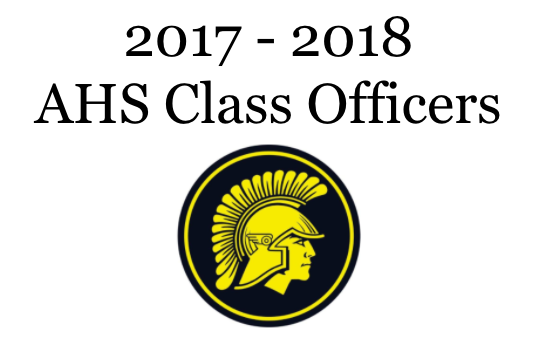 Hang on for a minute...we're trying to find some more stories you might like.
Junior and Senior Class Officers were elected last week. Officers nominated themselves in their seminars to run for their respective positions.
Junior officers include President Hannah Alff, Vice President Halsey Bailey, Secretary Sadie Welter, and Treasurer Ashley Wendt. Their responsibilities include leading prom planning and assisting at senior events such as baccalaureate and graduation.
Senior class officers were reelected from last year. They include President Emily Saeugling, Vice President Chloe Newbury, Secretary Alexis Handel, and Treasurer Luke Hohenberger. After high school, these students will plan events for the class of 2018 such as class reunions.