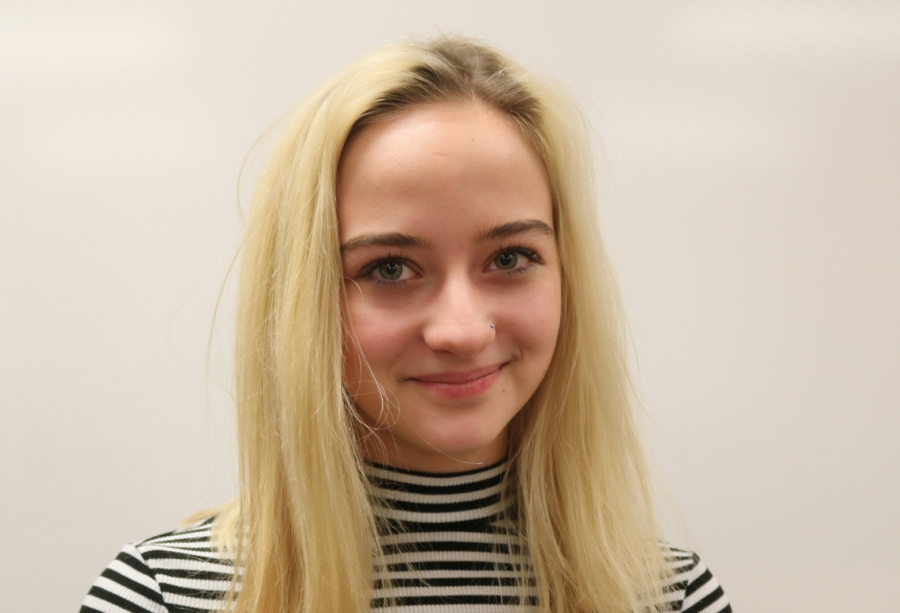 Sophomore Brynna Kern loves to write and enjoys the freedom of journalism very much. Kern hopes journalism will improve her overall writing skills. "I truly wish to be able to write something that gets noticed," Kern said.
In her free time, she likes to write poems and read books that "make you think about how your life is going." Her best friends are Dreyah Rutherford and her twin sister, Alexya. She is not in any extracurricular activities besides journalism, though she was involved in them throughout middle school and freshman year.
After high school, she plans to go to a community college for the first two years and then transfer to a university to do something with political science. She also wants to get a teaching degree in English.
Story by Cael Pulido
Brynna Kern, Staff Writer
May 11, 2020

A Flashback to Chemistry Class

(Story)

Apr 21, 2020

Chalk on the Block

(Story)

Mar 10, 2020

Zoey's in the Driver's Seat

(Media)

Jan 16, 2020

Swing Inn is Here

(Story)