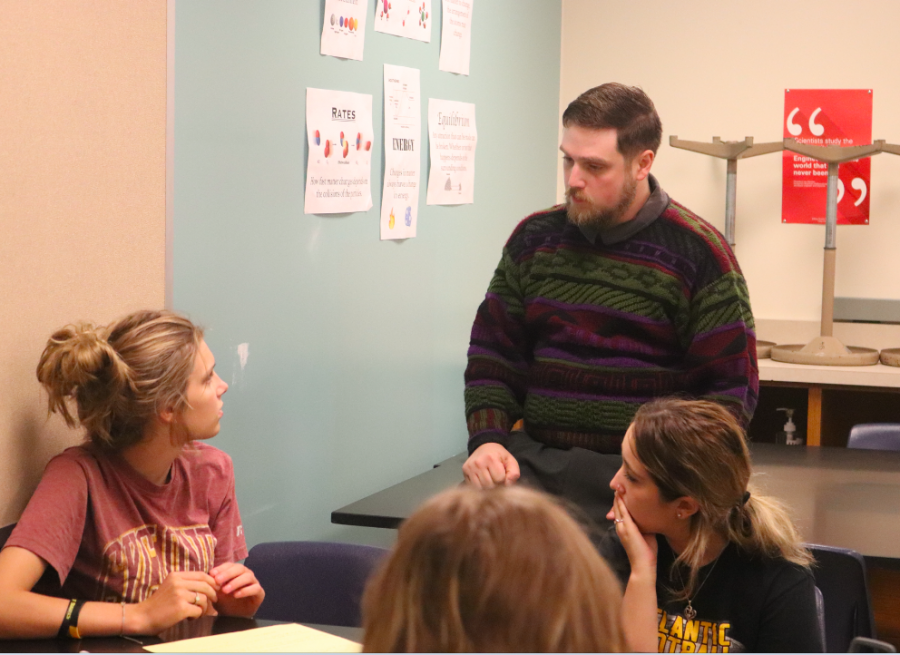 James Todd
On Wednesday, April 20, the Atlantic School Board met during a special, closed meeting to discuss the resignation of chemistry and physics teacher James Todd. They accepted his resignation effective immediately and no other information on the subject was released. This leaves Atlantic High School without the teacher and leaves some students and staff wondering what will happen to his classes during his absence.
Instructional Coach Amber Moore said that "Todd is still providing coursework and curriculum that matches up to the Next Generation Science Standards." She said as a former science teacher and current instructional coach, she is also able to help develop the curriculum needed for the rest of the school year. Moore also said that Biology teacher Taylor Williams and substitutes that used to teach science will help facilitate labs.
Principal Heather McKay said that Todd provided outlines of content that he was going to cover before the end of the year. "We have secured retired science teachers to serve as subs to teach content as well as assist with lab work," she said. She said that Moore and Williams have also been serving as "great resources to keep students moving forward."
On Wednesday, April 27, it was confirmed that a chemistry teacher has been hired for the 2022-2023 school year. However, no other information has been released on the subject. 
Junior Isaac Henson started a Change.org petition to bring Todd back to AHS. The petition, which was created on April 21, has acquired roughly 107 signatures according to Henson. "I feel like it's extremely unprofessional to only give him a semester and a half to teach, it was just simply unfair and uncalled for," he said. Although he doesn't think his petition will change anything about the situation, he still hopes Todd will see it online and know that 107 students are supporting him. "Bring him back," was Henson's final statement.
The petition isn't the only place online in opposition to Todd leaving. An Instagram account called to bring.todd.back has posted four pictures of Todd as of this publication. The Instagram account has "sign the petition" written in its bio. It has not yet been confirmed who runs the account.