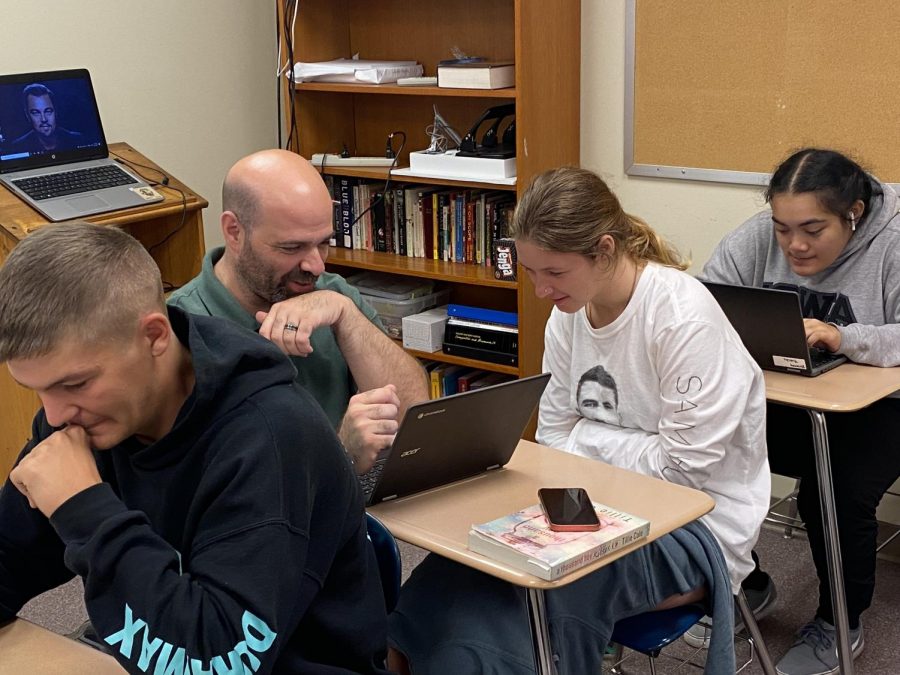 Robert Astuni
Dr. Pepper and Leonardo DiCaprio dominate Room #303.
Robert Astuni, the new English Three and Creative Writing teacher for AHS, is passionate about both. He loves Dr. Pepper and admires DiCaprio.
Astuni was raised in Parlin, NJ. Before completing his teaching internships at Linden High School, he dropped out of college twice. Originally, he was set on accounting, but after falling in love with literature, he decided on teaching. He taught for 10 years at Abraham Lincoln High School in Jersey City, NJ. 
Astuni said he and his family moved to Iowa because they were going through a housing bubble. New Jersey has the highest cost of living, and he needed to provide for his family. "[My] kids are doing very well," Astuni said. His wife, as well as himself, are taking a little longer to adjust, but "as stuff starts showing up, it starts to feel at home." Astuni said moving to Iowa was just what they wanted: the opposite of where they came from.