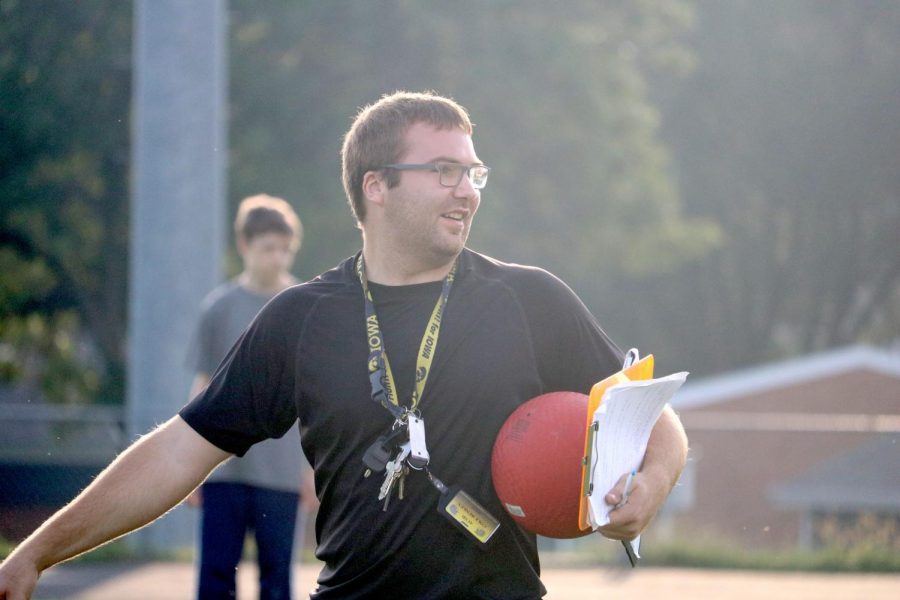 Cole Renken
After four years at AHS, health and P.E. teacher Cole Renken has accepted a position at Morningside College in Sioux City. He will work as an assistant tennis coach with his childhood best friend who is the head coach. Renken will coach both men's and women's tennis.
 Renken himself participated in college-level tennis at Buena Vista University. He plans on substituting and eventually getting a teaching job while assistant coaching. His wife will be looking for work in the Sioux City area as well. 
What he is looking forward to in coaching at a college level is "the different challenges." Renken said, "[I] never thought that I would be [coaching] any sort of college tennis. It just worked out that my friend got the head coaching job."
He said, "The recruiting aspect of it will be fun as well." He will help bring in players for men and women, but also running practices, going to meets, and getting the chance to go to different states.  
Some of Renkens' favorite memories from coaching tennis is "last year getting the Sturms to state for doubles. One of my goals for taking over coaching is getting one, or team, or doubles team to state for each year." 
A favorite memory from the teaching aspect is having "B" lunch with the teacher staff. "Even if I'm having a bad day, it's good to go into that lunch and be able to count on them to change my mood around and make it a better day," said Renken. "[My] favorite memory from the kid aspect is that I have always enjoyed trying to help kids improve P.E. wise and whether they want me to or not. [I'm] just trying to hopefully guide them to success to be physically active outside the classroom and watch them succeed."
Working at AHS has changed Renken a lot in a lot of ways. "As a person, it changed me a lot. Actually, when I first came here I was not happy at the end of my last job with teaching, I was about to give up teaching in general, so coming here was just kind of hope to continue teaching, or to figure out if I needed a new career or not. I found that I really enjoyed the staff here. I really enjoyed the kids here. They have goals to succeed far in life, pass high school. I kind of figured coming into new school my first year I would get some hassle for being a new teacher, and I felt like I fit right in and have continued to fit in over these four years," said Renken. The district now has an open teaching position.