Top 10 Christmas Movies — OPINION
Need some Christmas movies to watch this holiday season? Here are ten amazing ones to enjoy this year!
December 20, 2021
Christmas, also known as the most wonderful time of the year, is the most famously celebrated holiday. There have been thousands of movies and TV specials created for Christmas and one of my favorite family traditions is watching these every December. Here are the top ten best Christmas movies of all time.
TEN: Frosty the Snowman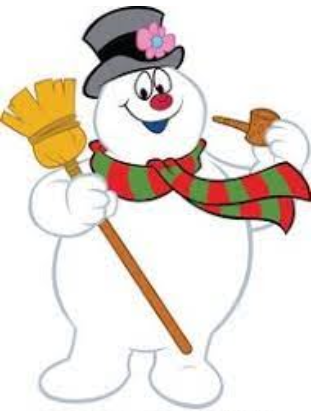 Frosty the Snowman is a classic television special that was based on a song of the same name. The story is about a group of school children that build a snowman named Frosty, who later comes to life after the kids place a magician's hat on his head. The snowman and one of the school children go on an adventure to the North Pole, where Frosty is safe from melting.
NINE: The Grinch Movies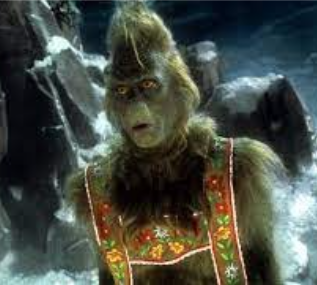 The Grinch movies are classics that were adapted from Dr. Suess's children's book How the Grinch Stole Christmas. There are three versions; the cartoon TV special, the live-action movie (the best one), and its most recent adaptation, an animated movie. The Grinch hates Christmas with all of his three-sizes-too-small heart and creates a plan to steal Christmas from everyone in Whoville, but later sees they still celebrate without their stuff.
EIGHT: The Christmas Chronicles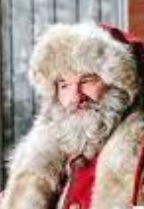 The Christmas Chronicles are fairly new to the Christmas movie game, with its release in 2018 followed by its 2020 sequel. After the untimely death of their father, two siblings, Kate and Teddy, must find a way to bond during the holidays. A long escapade takes place which eventually results in the crashing of Santa's sleigh. The two kids along with Santa himself must find a way to save Christmas before the night is over.
SEVEN: Prep and Landing (photo)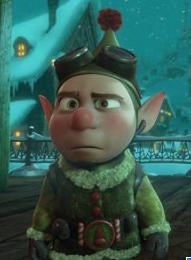 Prep and Landing and Prep and Landing: Naughty vs. Nice are two TV specials that add up to the perfect Christmas movie. The goals of the "Prep and Landing" elves are to go into homes and prepare them for Santa's arrival. This includes ensuring kids are sound asleep, inspecting the cookies, and lighting a runway on the roofs of houses for Santa to land his sleigh. Both movies are magical in their own way.
SIX: A Charlie Brown Christmas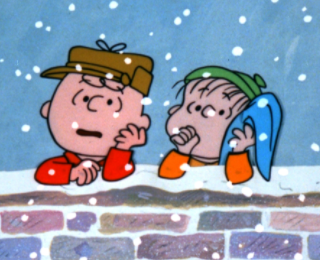 A Charlie Brown Christmas is one of my favorite specials of all time because of its timelessness. The story takes us on an adventure with Charlie Brown, who is trying to find the perfect tree for the annual holiday play. He finds a rather pathetic-looking tree but claims it is the perfect one. Unfortunately, all of his friends disagree, leading them to discover what the real meaning of Christmas is. At the end of the movie, we see the group caroling around the tree, with its one ornament, in celebration.
FIVE: A Christmas Carol (photo)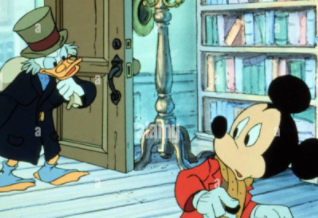 A Christmas Carol is one of my favorite Christmas stories. The original movie came out in 1938 and there have been over 100 adaptations since! The gist of the story is a grumpy, greedy old man named Ebenezer Scrooge who gets visited by the ghosts of Christmas past, present, and future on Christmas Eve. He has an emotional realization when he sees how much misery he puts people in and when he wakes up, he becomes a kind person. My personal favorite version of this movie is Mickey's Christmas Carol.
FOUR: The Polar Express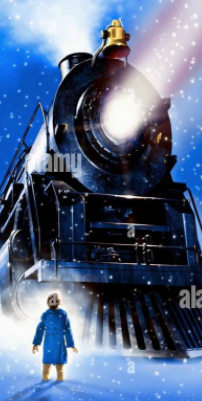 The Polar Express was constantly on replay when I was a kid. This popular live-action-style animation features a boy who has doubts about the existence of Santa Claus, that is until the magic train, the Polar Express arrives at his house. The unnamed "Hero Boy" makes some friends on the crazy train ride before eventually making it to the North Pole. A fun fact about this movie is that Tom Hanks voices six characters in the film including; Santa Claus, the Conductor, the Hobo, Hero Boy's dad, and Hero Boy as the narration from the future.
THREE: Home Alone One and Two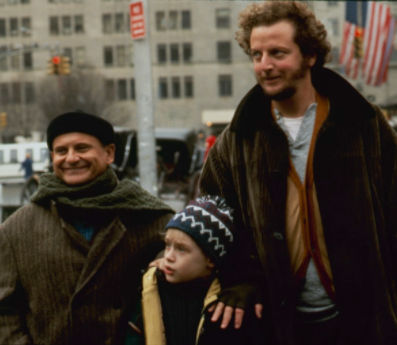 One winter when I was little, there was a really bad snowstorm that caused us to lose power. We went to stay at my grandparent's house since they had a generator, and we watched Home Alone all night long. The story is about Kevin McCallister, an unruly nine-year-old boy who wished for personal freedom. His wish comes true as his entire extended family goes on vacation and forgets him all alone at the house! Now Kevin must survive on his own while simultaneously warding the house off from the neighborhood burglars.
TWO: Elf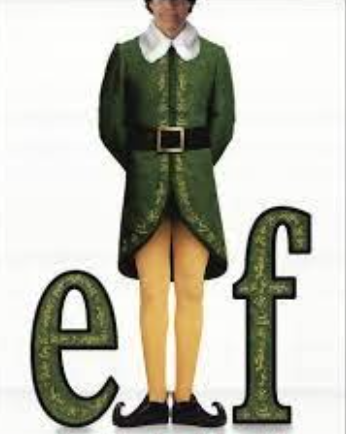 Elf is one of my favorite movies ever. It follows Buddy, a human-turned-elf, who goes on an adventure through New York City to find his real father. Buddy is shocked to hear that his dad is on the Naughty List and does everything in his power to turn him nice. He unloads his Christmas spirit on his family and tries to grow close to them. The relationship between the elf and his father remains chaotic throughout the film, they do eventually form a bond with each other, although it takes a Christmas miracle for it to happen.
ONE: The Santa Clause Movies
The Santa Clause, along with its two sequels are my absolute favorite Christmas movies. It's about a recently divorced dad, Scott, who tries to make Christmas with his son extra special. All is going just about as well as it can go before a horrible tragedy happens at the Calvin household – Santa falls off of the roof and dies. Now Scott must take on the role of St. Nicholas, slowly gaining weight and growing a white beard, before the next Christmas. It is an amazing movie because it has a plotline that is unexpected compared to other holiday movies.