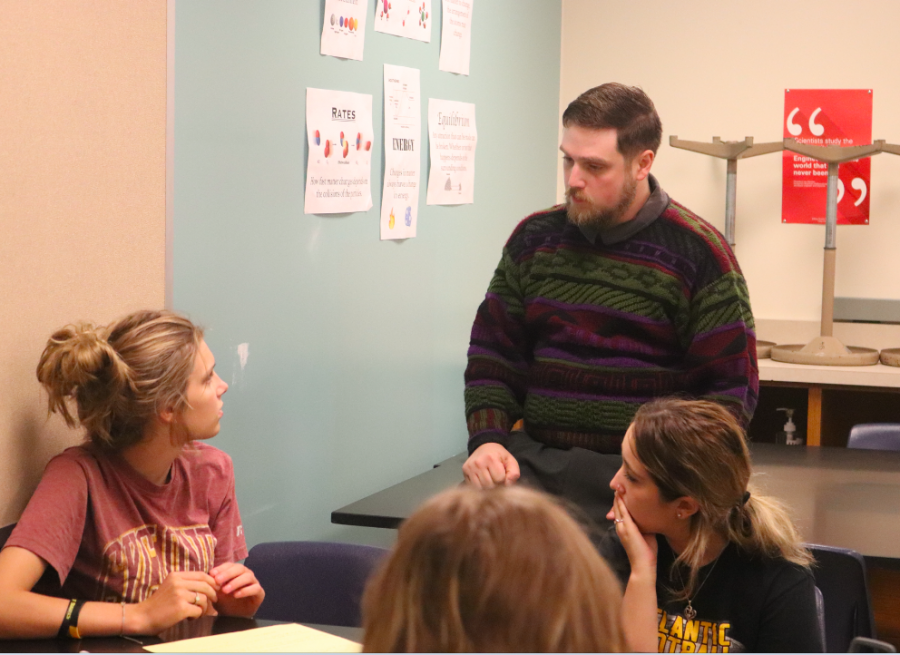 James Todd
From chemistry and physics to chess and reading, the newest addition to Atlantic High School's 400 hallway has a diverse range of knowledge and a passion for changing lives.
James Todd was born in Portland, Ore., and lived there until he moved to Mount Vernon, Iowa, to attend Cornell College for four years. He moved around a few more times before finding himself here in Atlantic. "I very much like southwest Iowa," he said. "Oregon is a pretty state but you don't get to see the lights at night. I can't go out and see all the stars and constellations."
Todd's father was a teacher, as was his grandma. They partially inspired him to continue the legacy and begin teaching. "I decided that I would try to spend my life to fix and improve problems I saw in the world… and I decided to be a teacher was vitally important," he said.
Todd intends to create within AHS "a solid, well-built chemistry program that develops the skills, values, and dispositions of my students." He also hopes to become a part of the community "because I am a transplant, and I would like very much to not be seen as an outsider."