Switching it up with the Top 10 Games
The Nintendo Switch is a popular gift, though most people remain uncertain as to what they should play on it.
February 16, 2021
The Switch is one of the most popular gaming consoles currently being used. With constant updates, new games added every week, and the ease of using a variety of payment methods, it's no surprise that it's constantly being gifted to relatives and friends across the world. Still, though, with such a large game roster, one has to wonder what game is truly worth buying. Thus, here's my top ten list for a variety of Switch games. Do keep in mind that there's a lot of games I've yet to play or see myself, so the list is rather biased, however, I did try my best to include many genres and a variety of prices to try and appeal to everyone. Please note that the ranking isn't important, since it's hard to compare different genre games with each other.
Hollow Knight – Metroidvania – $15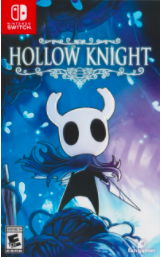 Now, I realize that I have already made a more detailed review on this game previously in the year, however, I believe that Hollow Knight is a staple for anyone who enjoys non-boring games. With key elements of the classic megalovania game-style, in which the player is free to explore and collect things "out of order" in order to push a unique playing tactic, Hollow Knight is a diamond in the rough. Every DLC comes with the game for free, which is a massive steal considering that it only sells at $15 and tends to go on sale for even less frequently. A sequel, Silksong, has also been announced and will feature the classic character Hornet as the main protagonist. The game is also available on Steam for people who would prefer PC gaming.
Hades – Roguelike RPG – $25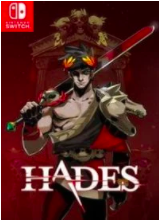 Another game I haven't played myself but have been desperate to try, Hades is one of the newer installations on the Nintendo Switch and has already made a name for itself thanks to its beautifully drawn landscapes and replayability. With memorable characters and a unique progression system, dying in this game is only part of making progress. The hack-and-slash fast-paced style of combat that the game uses in its mechanics is appealing and sure to draw in anyone who's a fan of the Diablo series. Already hitting the top 10 in Switch game sales, this game is definitely one everyone should try out regardless of their preferred genre. Especially if you like Greek mythology.
Little Nightmares II – Horror – $30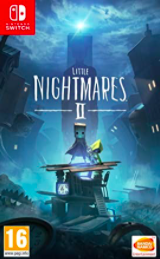 Fresh out of the oven, Little Nightmares II is a newly released horror experience following the events of Little Nightmares. Playing as a small being, your job is to run around, solve puzzles, and try your best not to die to the various creatures that inhabit the dreary world. Traps linger every corner and scares are aplenty as you rush through the game's many levels. While I have not played this game myself, I have seen playthroughs of this and the first game and can say it's a solid installation for those obsessed with the horror genre. While it does take some story elements from the first game, I do believe you can jump into this one without prior knowledge and still have fun with it. Plus, if this always isn't your cup of tea, the original game with DLC content is constantly going on sale for those who want to try out the experience from the beginning.
Final Fantasy VII – JRPG – $16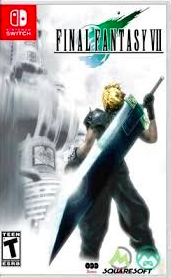 Final Fantasy, the one franchise that almost everyone who has even heard the term "RPG" think about. With over 15 games in the franchise including a multitude of remasters and side-games, the FF series has ingrained itself permanently into the JRPG (Japanese Roleplaying Game) scene. While it's true that FF VII did get a remaster for the switch, I push people to try out the original despite its outdated graphics. The questline is engaging and the bosses are more than memorable. The game also comes with the option to allow you to speed up time to ensure you're not wasting five hours trying to get through random encounter battles. If you don't mind spending countless days grinding up, exploring, and otherwise delving into the strange world of monsters and men, then this is definitely a game you should at least try. Plus, it has Sephiroth. What else do you need?
Witcher III: Wild Hunt Complete Edition – $50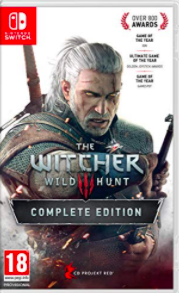 A fan of Skyrim or the Elderscroll franchise? Love the 3-D world full of mythical monsters and bosses to fight in order to further progress your character and become more powerful than humanely imaginable? Obsessed with hundreds of hours of content with each action being impactful in some form or another, with several endings to ensure you stay hooked and included DLCs which are as long as the base game is? What if I said all of this and more was combined into one solid game that falls under $60, which is the standard price for games of mass production. Witcher III: Wild Hunt Complete Edition, yes, I do realize I have also done a review on this one before, is one of the best switch games I've ever played. Everything is voice-lined, meaning there's no long pauses of awkward silence as you try to read through dialogue. 
This game is beauty in its primal form. Your actions matter, there's thousands of things to do, and I've already invested hundreds of hours into this game without finishing even the main storyline yet! Would highly recommend this gem to anyone who loves the open-world RPG scene. Fair warning for the explicit content it shows, though.
Peace, Death! – Arcade – $5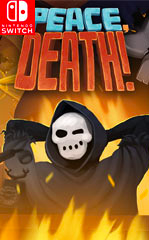 Want to relax but still provide your mind with a hilarious challenge? Peace, Death just might be for you! The game is centered around you working for the four horsemen of the apocalypse, specifically Death, in order to put food on your plate. Your job is to send people to either Heaven, Hell, or Purgatory based around various context clues in their appearance, which get even more wacky as the weeks progress. From egyptian gods to astronauts, you never know what's going to show up for your judgement! It's a simple game with very few controls, allowing you to play with only one hand if you wanted to. Still, despite the simplicity, the game can easily consume your attention and siphon hours out of your schedule as you desperately try to pass a level because you accidently sent too many people to the "wrong" place. A very fun and eye-pleasing game despite the low price. Slight maturity warning for some of the context they express, though.
Kirby Star Allies – Action Platformer – $60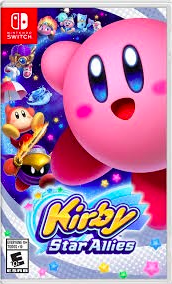 Yet another game on this list that I haven't personally played yet am very intrigued by, Kirby Star Allies provides players with an interesting experience as they go through various levels in order to collect items and friends. The thing that stood out to me the most about this game was the ability to play as Marx. You guys know Marx, right? Especially since they added him as a boss in Smash Bros? No? Well, he's a rainbow bat that looks extremely cool and honestly being able to play as him is well worth the $60 that you could have spent at McDonalds iced coffee instead. If you've ever played a Kirby game before, this game provides you with the ability to try out your favorite characters from previous franchises. While it isn't the top of my list, it's definitely something to try out for those interested in playing as "the bad guy."
Dauntless – Action RPG – Free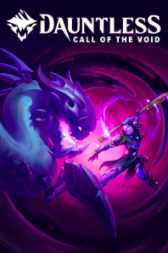 A fan of the Monster Hunter series but too poor or unskilled to actually get one of their games? Dauntless is the watered down version for you! In all seriousness, this game swallowed my free time when I first got a Switch. The unique monsters and free-online feature allowing up to four-player hunts in order to either bash, shoot, slice, or dice creatures for their parts in order to craft armor was infatuating. Each set has different bonuses, elements, and upgrades for players to mix and match in order to prepare for future battles. There's even boss gauntlets for you and your friends, or strangers, to go through for extra rewards! Season rewards granting unique cosmetics are only another reason to spend hundreds of hours trying to collect all the parts you need for your new weapon. And with that price tag, who could complain?
Cuphead – Run n' Gun – $20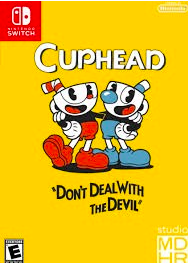 The bane of happiness and fuel for rage, Cuphead is notorious for its harsh difficulty and outstanding artstyle. Drawn in a style reminiscent of old cartoons, Cuphead is a visual masterpiece that combines the perfect amount of difficulty with reward. Bosses ranging from three headed dragons to crying onions infest the world as you, and potentially another friend, try your best to beat down every boss' three forms in order to collect their soul contracts and fulfill your debt to the Devil. I personally have not yet beat the game, but love the fact that I can grab my little brother and have him suffer through the candy queen boss with me and cry as the clown kills us yet again. Despite its ruthless difficulty, the game is extremely addicting and a must-have for those who enjoy boss gauntlets.
Earthworms – Point n' Click Puzzle – $8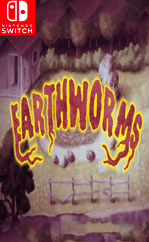 Addicted to puzzle games but not a fan of horror or the average stale mystery-clicker? Earthworms just might be for you! I got this game on sale for a single cent and was surprised with how much time I invested into trying to solve the puzzles despite never caring about point-and-click games before! There's a strange mystery going on in town and you must use your brain cells in order to unlock further areas that only boost your curiosity even further. From a missing girl to potential aliens to…earthworms? I haven't completed the game yet myself, primarily because I got stuck at a certain part and didn't want to look up a walkthrough, but I'm certain that any fans of puzzle games, or even people simply curious about the genre, will love this game! It's simple, it's pleasing, and it does its job better than most $15 games of the same nature.