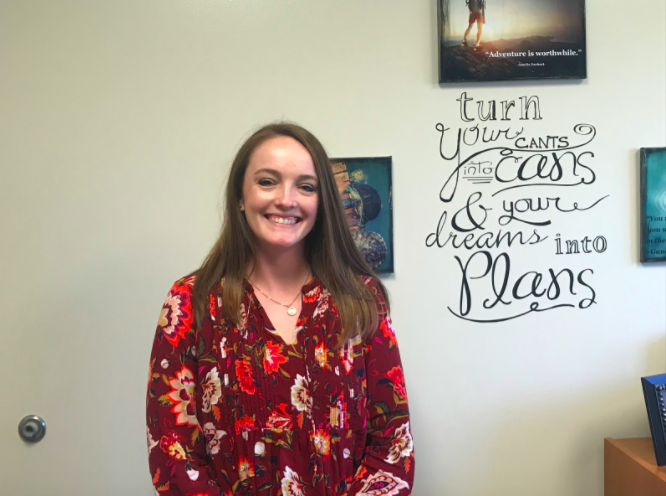 Sarah Rose
"Know that I am going to push you to do better, and I am going to listen. And I'm going to give you some sort of cheesy inspirational quote," Sarah Rose said. Rose, Atlantic High School's new guidance counselor,  grew up in Ankeny, Iowa. She attended The University of Iowa, got her AA Degree through DMACC, and graduated from UNI 2014 with a social studies teaching degree. Rose then finished up her masters at Drake University. She originally wanted to be a psychologist but had a major change after the first year due to a love of teaching.  
Rose is excited to learn about her new role as a guidance counselor and get to know students. She looks up to her mom because she is supportive and helps keep her on a "straighten arrow." Other than her mother, she also looks up to her high school teacher, Mr. Andersen, and middle school counselor Mr. Arneson. She said that they were "near and dear" to her soul. 
Before coming to AHS, Rose taught high school social studies and AP classes in Carlisle. She also helped with cheerleading and wrestling. Rose said that student athletes "must be ready" to be cheered on at wrestling meets. "Anytime you need anything, help, talk, help with courses, I'm here for all of them. Don't hesitate to come and see me. Don't be scared off by the quirkiness," Rose said.