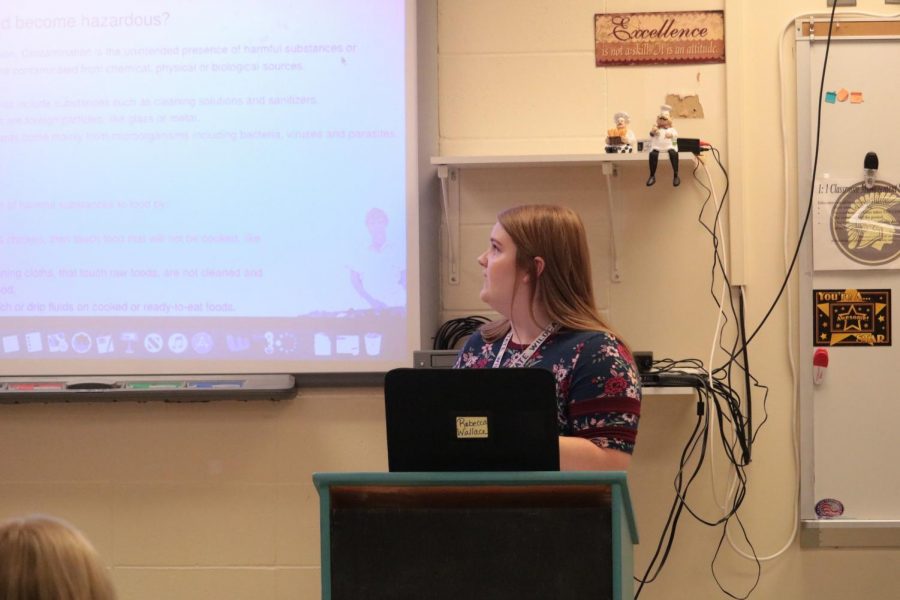 Rebecca Wallace
The halls of AHS are swarming with new faculty, and one of the fresh faces is FCS teacher Rebecca Wallace. 
Before Wallace began teaching at AHS, she attended Iowa State University to earn her Family Consumer Science (FCS) degree. While there, she served as vice-president of the FCS club on campus. 
Wallace knew she wanted to be an FCS teacher because she liked their seven content areas and would be "teaching things (she'd) enjoy." 
As part of the study-abroad programs, she traveled to Italy, France, the Netherlands, Belgium and Germany. 
While in Germany, she student-taught. There she learned about the differences between German and U.S. education. "It was really interesting to see first hand how similar students from a different country are to students in the U.S."
In her free time, Wallace enjoys watching Netflix or Hulu, sleeping, cooking, quilting or sewing. She learned how to quilt and sew from taking student-driven FCS classes at Twin Cedar High School in her hometown of Bussey, IA. "It helped guide me to become an FCS teacher," Wallace said. She also took part in 4-H and participated in static events which helped her quilting and sewing abilities.
Wallace said she hopes her students learn how to fail. "If you fail, then you can learn from your mistakes. You shouldn't be afraid to fail because I feel like people are afraid to fail and then you don't try new things. Or go out for different classes or different sports. You don't experience as much."