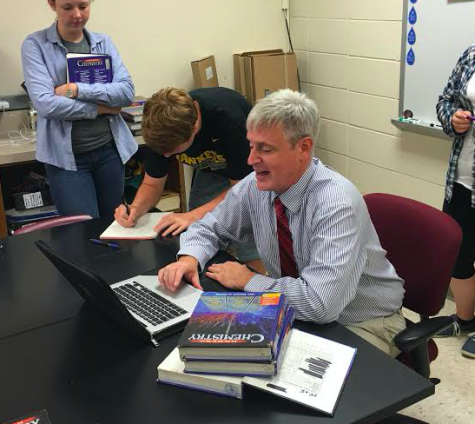 August 31, 2016
New chemistry and physics teacher Jedd Sherman comes to AHS after a year of teaching at St. Albert's in Council Bluffs. Before that, Sherman served as principal at Walnut, Spirit Lake and Red Oak. His path back to the classroom has been rocky, drawing controversy when he clashed with administration ...
Which flavor of ice cream best represents you?
Rocky Road (25%, 3 Votes)
Mint Chip (25%, 3 Votes)
Chocolate (17%, 2 Votes)
Chocolate Chip Cookie Dough (17%, 2 Votes)
Vanilla (8%, 1 Votes)
Neapolitan (8%, 1 Votes)
Total Voters: 12

Loading ...
Tuesday, June 11

Softball

AHS 10 - Denison-Schleswig 0

Tuesday, June 11

Baseball

AHS 4 - Denison-Schleswig 9

Monday, June 10

Baseball

AHS 1 - Lewis Central 7

Monday, June 10

Softball

AHS 4 - Lewis Central 2

Saturday, June 8

Softball

AHS 6 - Murray 3