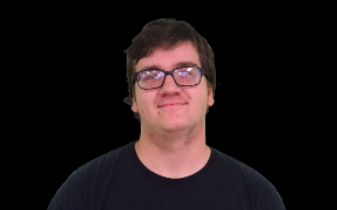 Lucas is an editor for the broadcasting class and creator of the Trojan Minute. The Trojan Minute is a short video segment to help students get to know others around AHS. Behrens once made a video about Nate Renz and said it makes him proud because of the positive feedback about the video and the effects he created and put together for it. He is not in the actual broadcasting class so this can be a challenge for him, as he is expected to know how to do the things the others in the class do and it is difficult to remember where every option and effect is on Final Cut Pro. Behrens has been involved in band, Boy Scouts and Student Council.
He plays bass drums and contrabass clarinet in band and
in boy scouts he is one rank under Eagle Scout, which is the highest rank that can be achieved. He is also a household cook that helps feed the residents, cleans the dishes and makes sure everything else is clean at all times. His work hours vary.
Story by Noah Meinders
Lucas Behrens, Editor
Mar 11, 2019
Dec 13, 2018

Trojan Girls Take on Glenwood

(Media)

Sep 16, 2018

Eye of the Needle Sept. 14, 2018

(Story)

Sep 08, 2018

Eye of the Needle Sept. 7, 2018

(Story)

May 11, 2018

Remembering the Seniors

(Story)

May 04, 2018

Getting to Know the Class of 2018: Melissa Samano-Nantz

(Story)

Apr 20, 2018

Getting to Know the Class of 2018: Ashleigh Graeve

(Story)

Apr 19, 2018

NEWS BRIEF – International Student Leadership Week Celebrates AHS Students

(Story)

Dec 20, 2017

AHS Students Participate in Scouting

(Story)

Nov 30, 2017

The Cost of Band Explained

(Story)