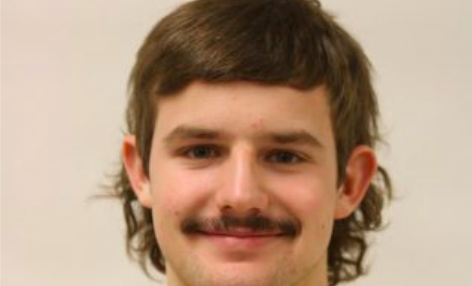 While being involved in football and wrestling, senior Kenneth (Kenny) Jimerson can also be seen participating on the sidelines of their events. With a camera in hand, he follows his interest of photography by documenting the process of each match. As a Journalism Production student, Jimerson hopes to delve deeper into these actions while also exploring the other aspects of the class. 
With this being his second year involved in the subject, Jimerson has had a lot of writings he's worked on. His favorite, a story on the Hall of Fame Banquet, was created during his sophomore year. As it and many others tie in with his extracurriculars, Jimerson has been able to combine his hobbies together to create pieces everyone can admire. 
Outside of his current academics, Jimerson plans to attend South Dakota State University after graduation. Majoring in Wildlife and Fisheries Sciences, he aims to learn the topic and teach others about such. Following the words of his greatest influence, wrestling coach Tim Duff, Jimerson has opened his horizons to find a career he is truly inspired by. With his enjoyment in doing so, Jimerson is certain to see great things in his future.
Story by Shayla Luke
Kenny Jimerson, Staff Writer
Mar 27, 2019

Career Day Returns to AHS

(Story)

Jan 21, 2019

100 Word Rants: 2018-19

(Story)

May 24, 2017

Getting to Know the Class of 2017: D-One Yechem

(Story)