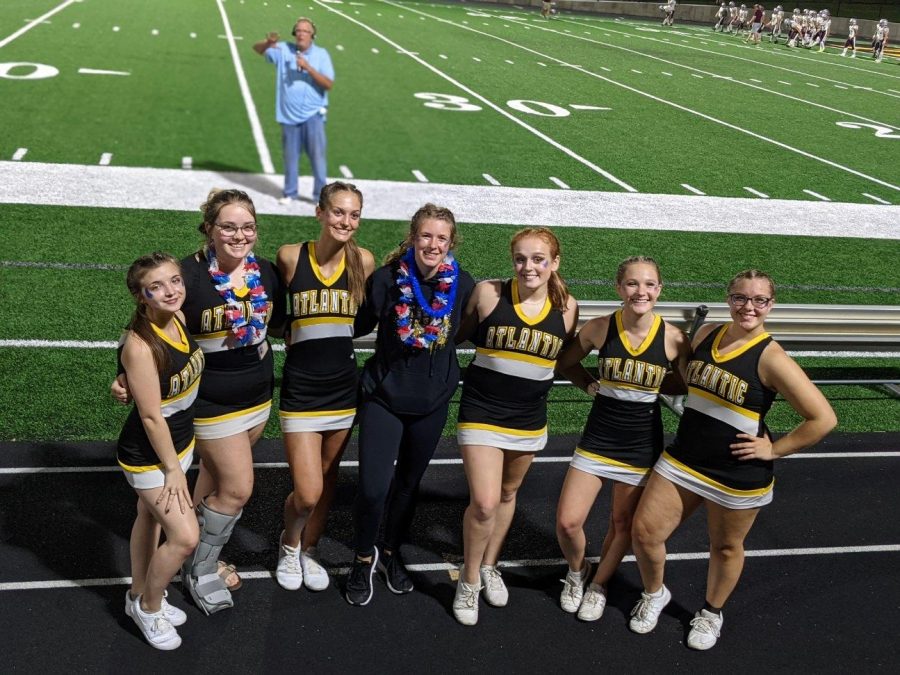 Michelle Carlson
"The hardest part of cheer is overcoming the stereotype of the sport. People often think of cheer as a "girly sport" that doesn't require physical effort, but it is truly a difficult sport that requires a lot of dedication," said Taliya James, one of the five seniors this year. Even though the team has been faced with a tremendously hard challenge, the cheer team still continues to persevere. "I feel that we are overcoming and coming out stronger than ever. We have a great team this season and I am happy with where we are right now, and I'm excited to see what we can achieve," James said. 
Even though people might think cheer is easy, it's "more about the uniform and the stereotype. We put forth a lot of hard work and time to make sure we portray a positive image for our students," she said. This summer, the cheer team attended a camp, lifted weights, and attended flexibility and yoga classes. The team practices four times a week including workouts, spiriting, and brainstorming sessions. 
James decided to go out for cheer because she wanted to be more involved with the student body. "Cheer gave me a voice and a reason to put myself out there.  I also had previous cheer experience and years of dance that made it easier for me to get into the sport." One of the team's favorite cheers is Battle Cry because it involves the crowd.