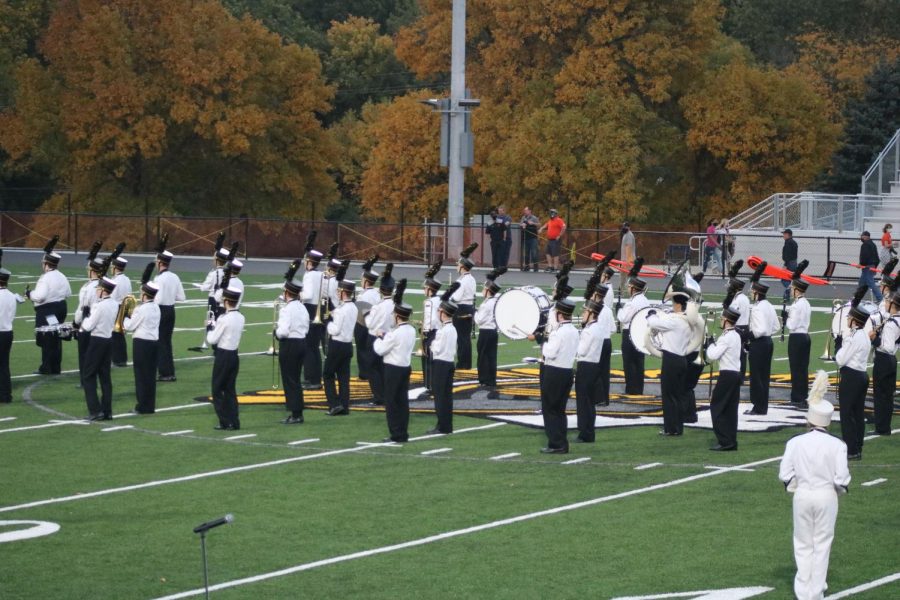 Kennedy Goergen
The phrase better late than never suits the music department, as a trip scheduled for last March has finally been given the green light. Delayed when the country shut down for the pandemic, the band and chorus trip to Florida will commence bright and early on March 21. The musicians will return late March 25. They have many fun adventures planned such as visiting DisneyWorld and Universal Studios where both ensembles will be performing. 
The band will play "Handclap" and "Feel It Still." "Handclap" is a crowd-pleaser, as the audience participates in the chorus. "Feel It Still" is a throwback from the 2019 marching season.
Choir will perform "Baba Yetu" and "Prayer of the Children." Senior Camryn Church said her favorite piece is "'Prayer of the Children.' "It has some really cool harmonies and chords in it and it will be fun to play a new song."
A total of 105 travelers, including 85 students and 20 adults, will participate in the adventure. Students and chaperones will board an Atlantic school bus for the trip at 1:50 a.m. and head to Kansas City where they get on their plane and fly to Florida. A charter bus will transport the Trojans from the airport to Universal Studios for the first day of fun. 
The band instruments, uniforms, and student luggage will all be transported by way of a trailer, driven by band parents Paul McKay and Tony Sunderman. They will leave early so that the equipment is there when the group arrives. Hotel arrangements are made for Orange County. 
Of course the travellers will be taking COVID precautions, such as wearing masks when they cannot stay distanced. Everyone will have their temperature taken before boarding the bus, and each day before loading up for Disney or Universal Studios. 
Freshman saxophone player Braden Spurr is looking forward to the warm weather. He likes the song "Feel It Still" because he gets to play the melody. He's been to Florida twice before, when he was 5 and again at age 12. "I'll remember this (trip) more," he said.
Senior Bri Willson said she is most excited to fly and hangout with friends before graduation. Bindi Page said she is excited to see the state that everyone talks about and experience something new. 
Music students participate in fundraising efforts to pay for the Florida trip, which is scheduled every four years.