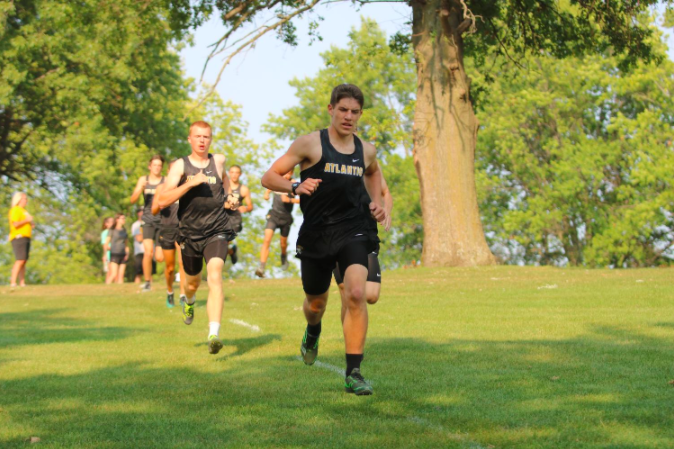 Kennedy Goergen
Trojan runners kicked off their season with a meet in Glenwood. Both teams placed 4th with a score of 94 each. Winning the team competition for girls was Harlan and boys was Urbandale.
In the individual girls competition, senior Taylor McCreedy was the first trojan to cross the finish line coming in fourth. Sophomore Ava rushed placed 12th with a time of 21:22.40. Also running for the varsity team was freshman Claire Pellett, juniors Addie DeArment and Aspen Niklasen, and seniors Maddie Botos and Gwen Irlmeire.
The trojans had one boy break top 15 at the meet. Senior Craig Becker came in first with a time of 16:19.02. Coming in 19th and 20th were senior Ethan Williams and junior Drew Engler respectively. The boys finished the race with times of 18:08.84 and 18:10.89. Varsity runners for the boys also included freshmen Tyrell Williams and Alex Sonntag and juniors Zane Burg and Lee Houser.
For JV, freshman Faith Altman came in first for the trojan girls with a time of 25:34.68. In boy's JV freshman Bennett Whetstone ran a 19:43.47 and junior Issac Altman had a time of 20:35.69.
Running varsity as a freshman, T. Williams said, "It's hard because you bump out a few juniors that have been running for several years, but it's fun because I get to run with my brother who is also on varsity." T. Williams said the first meet went well and the team does a good job encouraging each other.
Atlantic will take to DCG for their second meet on Sept. 1 at 5 p.m.