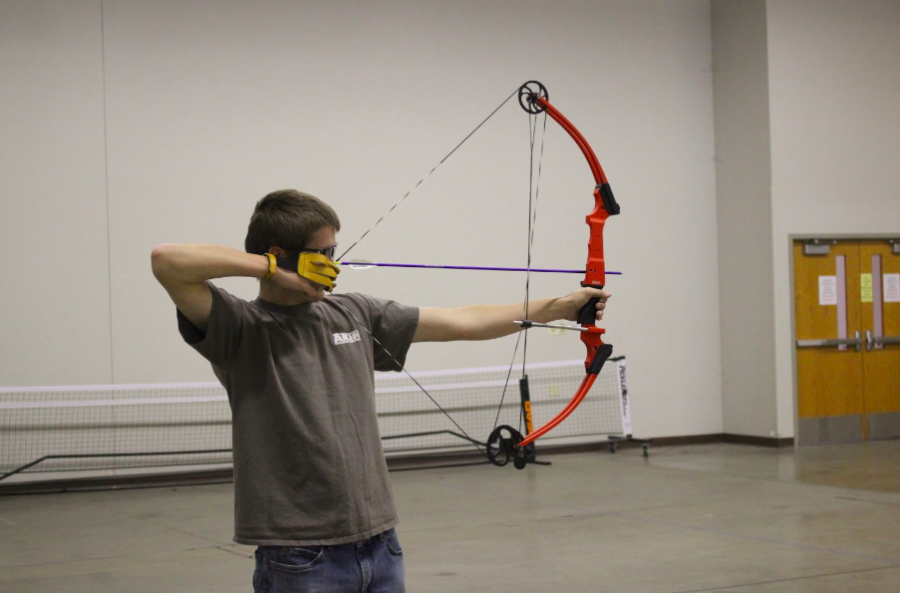 Jeanna Kramer
The Atlantic archers took a trip to Bondurant on Saturday, Feb. 8 to compete at the Bluejay Bullseye tournament. The team ranked second out of three with a score of 3,345 points. The Trojans had 168 tens throughout the day.
Sophomore Cooper Jipsen shot a 291, winning the tournament and leading the Trojan archers. He had 21 tens. Senior Dustin Dreager shot a 287, junior Zach Colton was one behind him with a 286, and sophomore Lee Houser scored 285 points.
In the girls' division, freshman Halle Copeland was the runner-up. She scored 282 points, rounding out the top five in Atlantic's lineup. Copeland hit 14 tens on Saturday.
Valley won the tournament, scoring just 15 points higher than the Trojan archers. Atlantic came in second, besting Valley Southwoods by over 200 points.
The archers will travel to Nodaway Valley on Saturday, Feb. 15 for their next tournament.