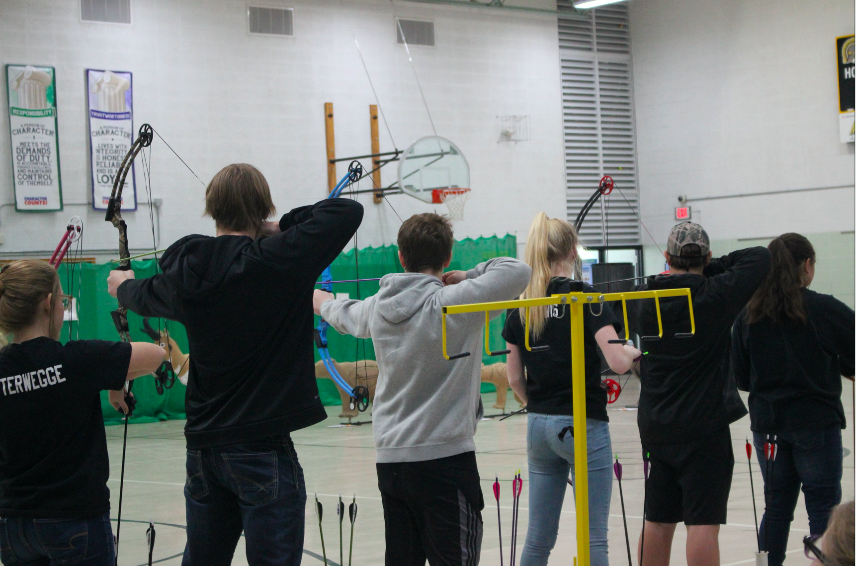 Staff
The 2019-20 archery season is here. The Atlantic archery team is getting ready for a new season, with seven tournaments on tap. There are many returning archers. This year's seniors on the archery team are Dustin and Derek Dreager, Savannah Cameron, Clayton Jipsen, Harley Oliver, McCade Stillian, and Brandon Thompson.
There are two home archery meets this season. On Saturday, Dec. 14 and Saturday, Jan. 18 the Trojan archers will host other teams.
Sophomore Lee Houser is an archer. When asked what the goals for the team are this year, he said, "Our main goal as a team is to make it to state, and to get some hardware at state." House said he really enjoys being a part of the archery team. "I choose to participate in archery because I like to do that kind of stuff."
Du. Dreager also commented on the season. "We want to win all of our tournaments. We hope to be better than last year, and our coach tells us that he wants us to be top ten in the state. We also have a lot of good eighth graders who are moving up to the high school next year."
The Trojan archers have set the expectations sky high this year, and they will look to achieve all of their goals they have set for this season. Their first tournament is Saturday, Dec. 7 in Creston.