Apple Versus Android: Users' Take
In a school full of MacBook Airs, how do Android devices hold up?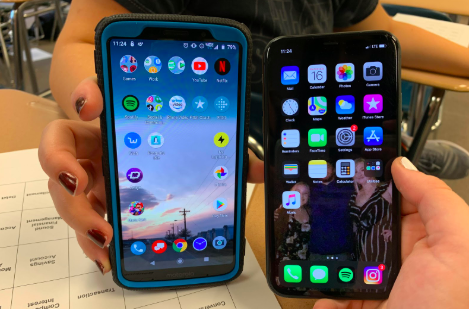 There has been a longstanding feud between Apple and Android users surrounding the question over which phone is better. This comes down to quality, features, and even popularity, or "hype." The banter about which device is better is ever present in social media posts, often in the form of memes. Also, verbal communication is another place the debate rises up, in classrooms and in the hallways. 
A poll showed 94% of students in AHS prefer iPhones, and 6% prefer Androids or Samsungs. When looking for a new phone, most iPhone users said they evaluate camera quality and storage space. Sophomore Colin Burg used to have an Android, but he prefers iPhones now. He had issues with its overall performance and said "it broke a lot." 
 Android users answered the same, but also added they prioritize size, personalization, and performance. Freshman Merrick Odette, an Android user, said he values what is most useful in his "daily life." Although he prefers Androids, he said there are also iPhone features he likes. "Some apps only work on iPhones because they have a lot of optimization," Odette said. Whereas other Android users like junior Lia Lillard just dislike the iPhone setup as a whole. "I've never had an iPhone," Lillard said. She added when she's used her friends' iPhones, she didn't like it. "I think they're overhyped." 
While both companies have been accused of copying one another at different times, the friendly competition often makes the product more sound, which benefits the consumer. The debate may never be settled about which device is superior, as updates continue to roll out from both brands.
About the Contributor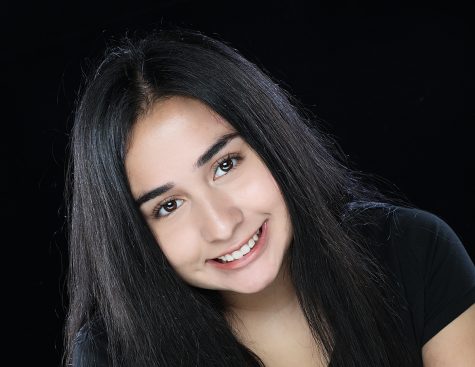 Da'Jai Wesson, AHS Needle Editor
Da'Jai Wesson is an editor for the AHSNeedle. She writes stories that vary from school news to things related to the media. Wesson puts out at least...