Trojan Football Drops One to Harlan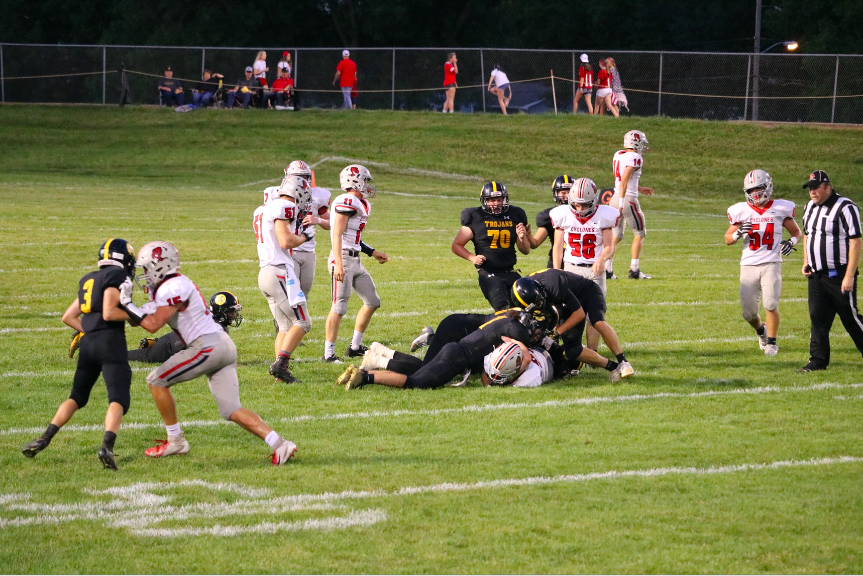 The Trojans fell to the Harlan Cyclones on Friday night. The Trojans were hoping to bounce back after they lost to Clarinda the week before. Atlantic also honored the 1965 football team at halftime.
The Trojans started the game with the football, hoping to get out to a fast start. The Trojans were forced to punt the ball after a three and out. Harlan got off to a strong start, as they drove the ball down the field. The Cyclones ended up scoring a 1-yard touchdown on the drive. The Trojans were down by one score.
Both teams traded punts on drives, until Harlan intercepted a ball thrown by Garrett McLaren. The Cyclones would capitalize off of the turnover. They scored a touchdown, and made the score 14-0.
The Trojans punted the ball a few more times, until the Cyclones scored another touchdown. This made the score 21-0.  On the Trojans' next drive, they had a punt blocked by the Cyclones, which ended up being a touchdown. This made the score 28-0.
The Trojans would be forced to punt on their next drive. The Cyclones would drive the ball down the field before halftime. They would score a touchdown. Heading into the lockeroom, Harlan was in the lead, 35-0.
On the Cyclone's first drive after halftime, they fumbled the ball, and the Trojans recovered. The Trojans would capitalize off of the turnover, as they scored a touchdown. This made the score 35-6. On Harlan's next drive, they scored another touchdown, which made the score 42-6. The Trojans would score another touchdown, but fell to the Cyclones 49-13.
The Trojans look to rebound next week as they begin district play against the Kuemper Catholic Knights in Carroll. Kickoff is scheduled for 7 p.m.
About the Writer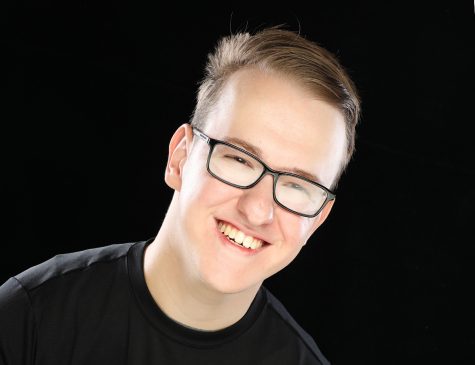 Connor Church, AHS Needle Editor
Connor (Churchy) Church, is a senior at Atlantic Highschool. He said he got into journalism from "people telling (him) to get into it to write the sports...