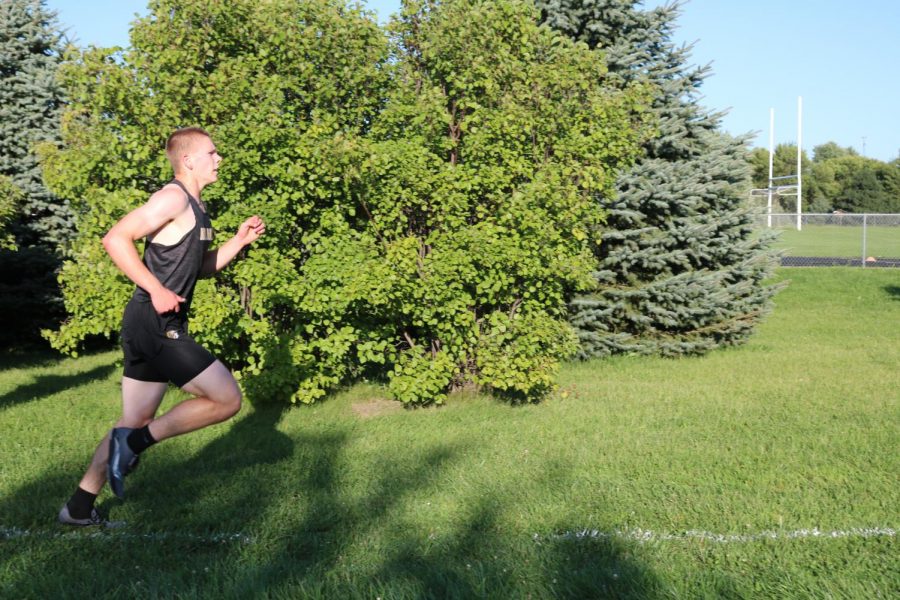 Grace Barkley
On Monday, Sept. 16, both of the Trojan cross country teams had a big opportunity to compete against some of the top-ranked teams in the state.
Of the class B girls teams, the girls placed second with two runners in the top ten. Freshman Ava Rush finished 6th with a time of 21:19.05, and junior Madison Botos finished 10th with a time of 22:33.3. The girls had a total score of 81. First place was North Polk with a score of 77. The girls also finished fifth overall. 
The boys finished fifth in Class B, and had one runner in the top ten. Their total score was 92. Craig Alan Becker finished fourth with a time of 17:09.9. In first place was Nodaway Valley with a score of 64, second place was North Polk with a score of 71, third place was Madrid with a score of 73, and fourth place was Humboldt with a score of 86. Overall, the boys finished 10th.
The teams' next meet will be on Saturday, Sept. 21 at Carroll Swan Lake. The host team is Kuemper Catholic.