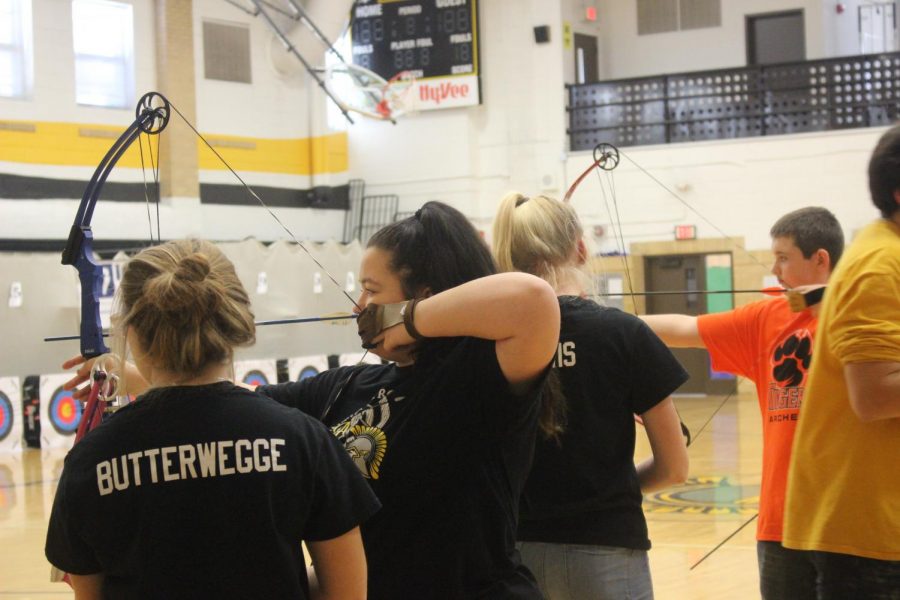 The Atlantic Archery team is held to high standards, as they placed third in their first tournament of the season. There are 35 high school students and 35 middle school students who participate in archery.
During a competition, each contestant is given five arrows and shoots four times at 10 meters and four times at 15 meters. The highest possible score is 300, and this season, the closest student to reach 300 was Cooper Jipsen with a score of 296.
On Monday, Tuesday, Thursday and Friday at the CCEOC, the team has fun and easy practices. However, sophomore Lia Lillard said, "Some days we hammer down on 15 meters because that is where everyone struggles." At any point during the season, new members can join. According to coach Clint Roland, "any equipment you need" will be provided. The school has arrows and 26 bows that can be used.
A full team is considered 24 people, and the scores of the top twelve shooters are added up for the final placings. All schools compete against each other, no matter the size. "It's harder competing with bigger schools because they have more people so they get a higher ranking and practice more than we do," Lillard said.
The team's goal is a top-five finish at State. Last year they fell short, ranking at 15. "We are right up there with them right now," Roland said about competing with larger schools.