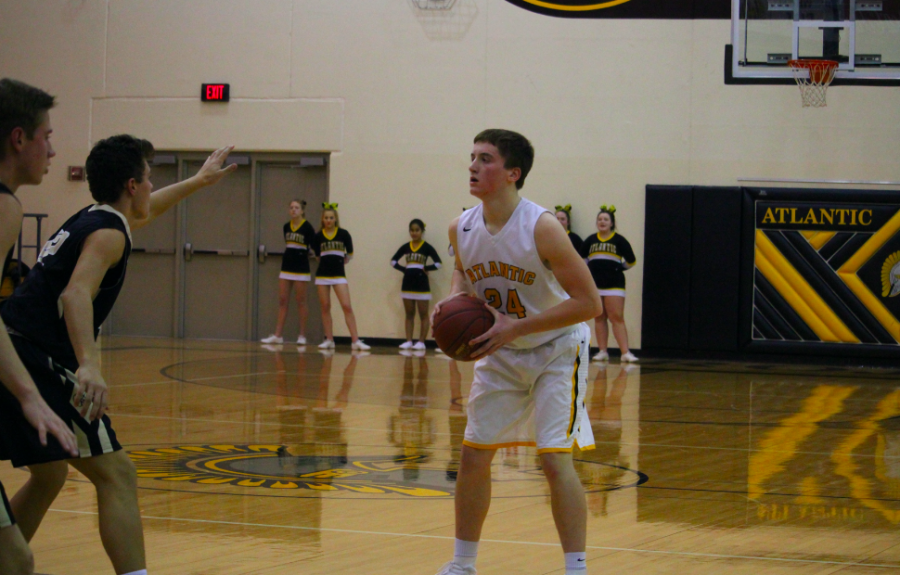 Atlantic is welcoming a new coach to the district this year. Jeff Ebling, the new head coach for boys basketball, is currently on his 17th year of coaching high school basketball at various school districts. His most recent coaching position was at Norwalk as the assistant coach for three years. According to KJAN, Ebling has taken teams to the State tournament a total of three times, including Norwalk.
Ebling moved to Atlantic to be the new head coach and is also the new seventh-grade social studies teacher. There are roughly 27-29 boys going out for basketball this year while "some are still on the fence." However, Ebling said a smaller squad "will allow them to get more playing time."
The 2017 team coached by Alan Jenkins ended with a winning record of 14-9. Jenkins finished his career at AHS with a 70-35 record and a trip to the State tournament before transferring to South East Polk. The team also graduated six seniors, including starters Grant Podhajsky, Austin Alexander and Scott Leonard.
Ebling's primary goal for his first season as a Trojan is to "make progress with the boys the next four months and take it night by night, practice by practice." To prepare for the upcoming season the boys have been attending open gyms, developing skills, doing shooting workouts and conditioning. "Many of the boys are multisport athletes and we've been having good attendance and effort," Ebling said.
Official practice starts Monday, Nov. 12, and the first game will be Tuesday, Nov. 27 against Winterset. For the first game, Ebling plans to "control the two guards, slow them down and to make sure (players) execute." According to Ebling, playing time is "managed by practice" and those that compete the hardest "will rise to the top." He wants to teach his players character quality, and to "make sure you're thinking of other teammates: little things like assists and making the extra pass."