AHS Writers Dish Out Material for Hot Dish Magazine
Hang on for a minute...we're trying to find some more stories you might like.
Besides writing for school assignments in the classroom, some students write for pure enjoyment in their free time. Whether it's a short story or a poem, they like to express themselves through writing. Some even take it one step further by publishing their work.
Hot Dish Magazine is an online publication that is conducted by undergraduates at Buena Vista University in Storm Lake, Iowa. The goal of Hot Dish is to get high school students in the Midwest writing for the fun of it. This publication is going into its second year, and two issues have been published to the current date.
In the last issue, titled "Her Voice Remains," junior Majerus Dulberg and 2017 graduate Zaria Abogolo had pieces selected to be in the online magazine. Hot Dish's most recent challenge was a 10-1 poem, where the first line is ten words, the second is nine, and so on, all the way to the final one-word line. Writers from around AHS and the Midwest submit their work, hoping to see their work be published. Dulberg and sophomore Alyssa Brockob had their pieces recognized in the latest issue, "Watch Every Second". For the 10-1 challenge, Dulberg entered a piece called "Depression," and Brockob entered a piece called "Mona Lisa," which was the Hot Dish 10-1 challenge winner.
Brockob also entered another selected piece titled "And I'm From?" This work was part of a school assignment for her English class.
The inspiration to write can arise out of anything. Dulberg said he finds inspiration from himself, the people around him and books he reads. Brockob said her writing is inspired by "emotions and non-emotions," as well as her peers, herself and people she sees. Sophomore Ana Muell, who also submitted work for Hot Dish's challenge, said she is inspired by many different things. "Sometimes it's something someone says, other times it is my experiences."
Submitting work to a publication may seem intimidating, but the payoff is greater than the risk. Dulberg said when he found out he was picked for the 2018 issue he was very excited and "jumped and screamed." Brockob was very pleased with herself as well.
Rachelle Lipp, one of the English teachers here at AHS, recommends students give free-writing a shot, as well as submitting potentially award-winning pieces to Hot Dish or other platforms that cater to high school students. According to Lipp, this is the perfect, "lowkey" way for students to submit their work. "I think ultimately it's not about how many people get published, it's about how many submitted their work," Lipp said.

About the Writer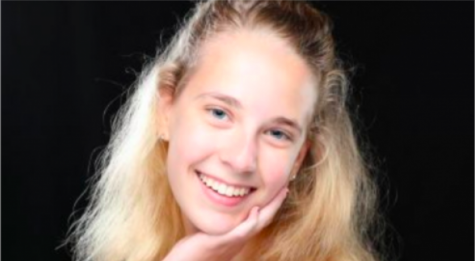 Hana Holtz, Editor
Hana Holtz is a member of the AHSneedle team, where she works with other journalists to keep the news website updated. "We work very hard," she said....