Saeugling Attends Iowa Youth Institute
Saeugling writes an opinion piece after attending the Iowa Youth Institute.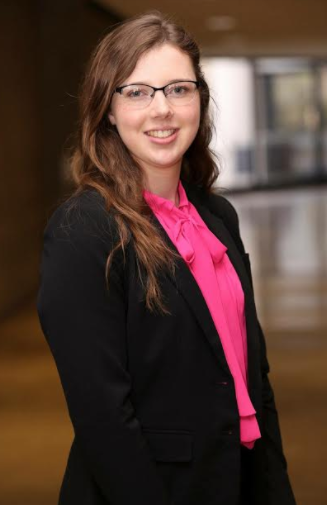 Hang on for a minute...we're trying to find some more stories you might like.
AHS junior Emily Saeugling attended the Iowa Youth Institute. After attending she wrote this piece, reflecting on her experience there, and what she learned.
"Each April, students from around the state of Iowa gather in Hilton Coliseum for the Iowa Youth Institute (IYI). These students aren't watching Cyclone Basketball but experience a different type of Hilton Magic when they learn and discuss about solving world hunger. On Monday, April 23, 2017, I had the opportunity to do just that when I attended the 6th Annual Iowa Youth Institute.
In order to participate students must submit a 3-5 page paper that is focused on a specific country and one of twenty factors that impact food security. These include but aren't limited to Sustainable Agriculture, Plant Science, Animal Health, Spoilage & Waste, Malnutrition, Education, International Trade, Good Governance, and Human Rights. The possibilities for topics are endless but after hearing about a local adoption from India I knew that was the country I wanted to research.
The day started with a Welcome Address from Krysta Harden, Vice President of Public Policy & Chief Sustainability Officer from DuPont. From growing up on a peanut farm in Georgia to working with the American Soybean Association to serving on Capitol Hill, Ms. Harden shared her experiences with agriculture and why she believes agricultural careers and woman in ag to be important.
Next, I was placed in a roundtable discussion group with eight other students and three experts. Each student gave 2-3 minute speeches about our papers and were asked questions about the research we had done. This was such a great opportunity to talk about real solutions to food security issues around the world. It was eye opening to see all of the different factors that aid and limit world hunger. At the end of the roundtable, I received a book about the life of Norman Borlaug and my Borlaug Scholar certificate.
After this I had a luncheon where I talked to other students and experts in different areas in agriculture. We listened to Governor Terry Branstad and Lt. Governor Kim Reynolds speak as well.
In the afternoon I was in the Education + Food Security Immersion, one of several different Immersion sessions available. An Iowa State University Global Resource Systems Professor, Dr. Dorothy M. Masinde, talked to us about ISU's Uganda Program. She shared about the lunch program that ISU has helped implement in some schools. We also had the chance to prepare Nyoyo, a nutrient-dense lunch that ISU is working to help make more available to the people of Uganda. I loved being able to see how a solution to hunger was being carried out in the real world. Hearing about Uganda helped me think about how I could improve the solutions I had made for the country of India.
I am so thankful that I had the opportunity to attend the Iowa Youth Institute. My eyes were opened to global issues in agriculture, a variety of different career opportunities, and the importance of STEM (Science, Technology, Engineering, and Math). Participating in IYI helped me find an even deeper appreciation for the agriculture industry and the people who make feeding our world possible. Thank you to my FFA advisor, Mr. Miller, for helping prepare me for IYI, my english teacher, Ms. Lipp who spent countless time proofing and assisting me in writing my paper, and Jim and Danelle Skartvedt for their help. Without all of their support I would not be a Borlaug Scholar!"