Girls Golf Wins by 46 Strokes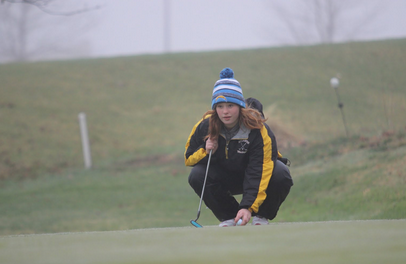 Hang on for a minute...we're trying to find some more stories you might like.
Thursday, April 20 the girls competed in a nine hole meet against the Cardinals of Clarinda at the Atlantic Golf and Country Club. The Trojans won with a score of 167 to 213 and winning by the margin of 46 strokes.
Both Newell's were the top golfers of the night. Senior Brooke Newell came away as medalist shooting a 33, one under on the front nine. Sophomore Baylee Newell was runner-up with a score of 41. Sophomore Alyssa Ginther also came in with a solid round shooting 43.
Coach Kathy Hobson said it was nice to see Brooke shoot a score that we all know she can. She was struggling a little bit early this season, but was still playing very nice golf. Hobson also said she was very impressed with how Baylee has continued to improve. One think Hobson would like to see more out of the girls is consistency. Short putts continue to be the girls achilles heel.